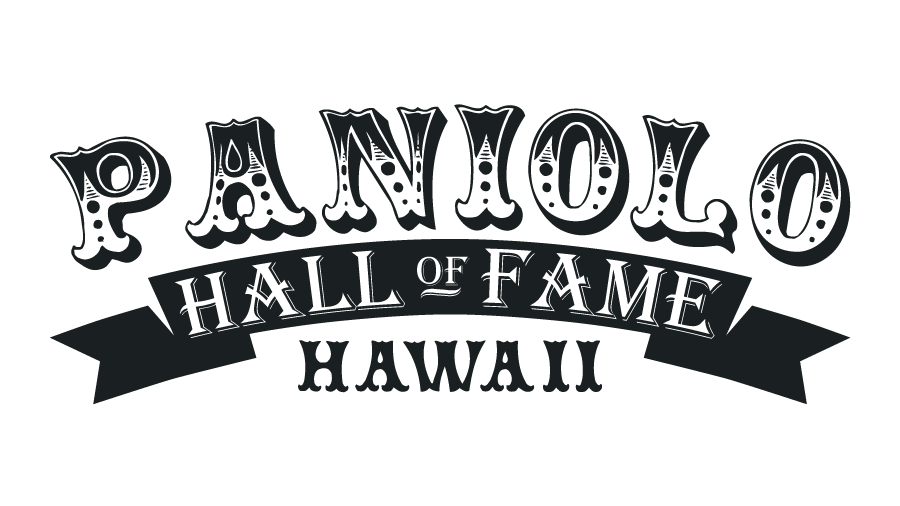 Welcome to the Paniolo Hall of Fame!
The Paniolo Hall of Fame was initiated by the O`ahu Cattlemen's Association in 1999 to recognize yesterday's and today's paniolo statewide who have contributed to keeping Hawai`i's paniolo heritage alive, and to honor those who made the paniolo culture legendary.
Now in its 18th year, including our 2017 inductees, there are 146 members, both living and deceased, in the Paniolo Hall of Fame. All of the islands are represented by its members.
All of these paniolo are selected through a nomination process. The Paniolo Hall of Fame mails out the criteria and nomination forms annually. Anyone may request and submit a nomination form.
The Paniolo Hall of Fame presently consists of photo portraits, short biographies and oral history interviews. The portrait exhibit has been on display at Honolulu Hale (City Hall), at the Annual Statewide Paniolo Festival, at the Hawaii Cattlemen's Council annual meeting, at Parker Ranch Museum, the Hawaii State Library and numerous events and venues on all the islands. It continues to circulate to various locations statewide and may be requested by contacting Paniolo Hall of Fame. The Paniolo Hall of Fame is on permanent display at the Paniolo Preservation Society's museum at Pukalani Stables, Waimea Hawaii.
Hawai`i's surviving paniolo are among a long and colorful chapter in Hawai`i's history that should be preserved. The Paniolo Hall of Fame Oral History project presently consists of 68 completed interviews with living Paniolo Hall of Fame members. The objective of the interview project is to capture and record the life stories of as many paniolo as possible, before they are lost to future generations. Contributions from businesses, individuals and foundations make this project possible.
The published interviews are available for purchase, and are also accessible through the Hawai`i State Library System. Go to the Inductees page to view inductee bios and interviews online.

The Paniolo Hall of Fame is grateful for the cooperation of the many paniolo scattered throughout these islands, their families, and the many sponsors big and small, who have made the Paniolo Hall of Fame possible.

Farm Credit Services of Hawaii
Jimmy & Emily Greenwell
Haleakala Ranch
Kahua Ranch
Kualoa Ranch
Matson Navigation Company
Paniolo Preservation Society
Parker Ranch
Ponoholo Ranch
Ulupalakua Ranch
Jacey Waterhouse
Peter Baldwin